Do what you do best.
We'll take care of accounting for it.
What We Offer
Our services are tailored to fit your unique business needs.

Part of Your Team
We help you interpret data so you can make decisions that will propel your business forward. We enjoy working with business owners like you. Helping you better understand the numbers behind your business is our specialty.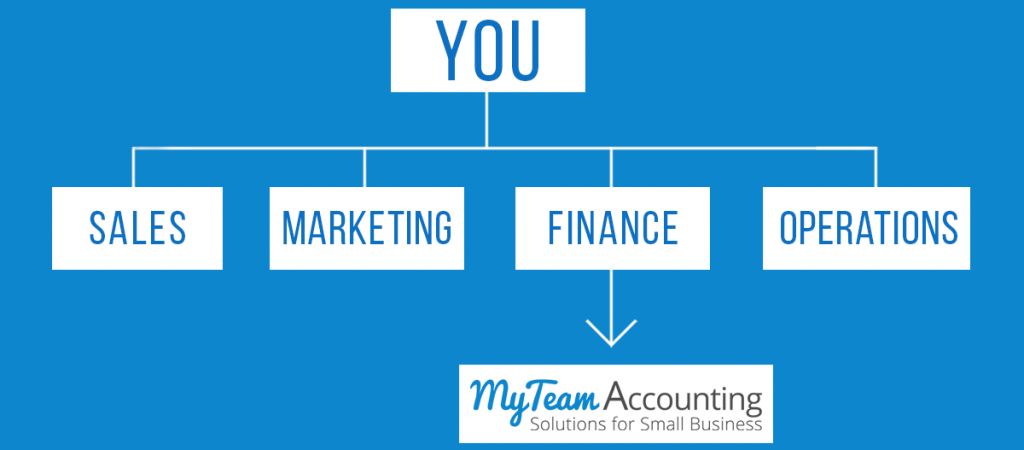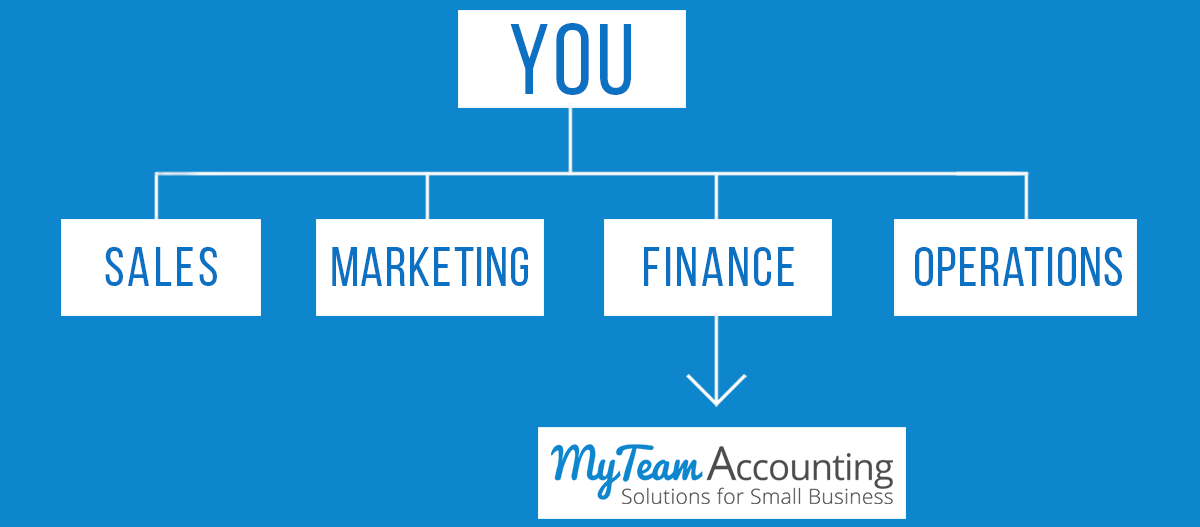 "I have worked with My Team Accounting since 2021, and I cant say enough good things about Ellen and her Team. They are thorough, prompt, knowledgable and an amazing resource. I appreciate how accurate they are, and how she keeps me accountable on all financial fronts. I interviewed many accounting companies and My Team Accounting blew them all out of the water! Make the call to set up an interview and you will find out for yourself how valuable they will be to your own business. My Team Accounting is a great addition to my business and I cant recommend them enough."
"I have worked with Ellen Allen since 2021. She did all bank reconciliation very thoroughly, communicated frequently, and offered any assistance to get solutions to issues resolved. She helped me with cleaning QBO and brought it to a very organized format and proper classification. She unselfishly trained me on how to maintain the QBO moving forward. I highly recommend Ellen for QBO and bookkeeping needs. You will get quality services worthy of your investment and free your time to concentrate on other business matters."
"Ellen was very responsive! She is extremely organized! Her organization
kept me organized and on top of my to do tasks, to get my plan into action. Ellen made the Quickbooks process super easy to transition to. Ellen was by my side through the whole process, answering every question along the way. She is amazing! Ellen has made my life so much easier!"
"Starting a brand new business in the middle of a pandemic and with no prior bookkeeping experience is frightening. Ellen was able to give me advice at my level of understanding and helped me create a system that will allow us to keep track of projects costs, profits and expenses. She was prompt to answer phone and email inquiries, friendly and patient while working with me, and willing to track down answers for our unique problem set after our calls. She respected our time together by asking for questions in advance, so she was well prepared and kept me on task…instead of the many rabbit trails my brain was scurrying along. Ellen is a valuable addition to our team of advisors."
"Ellen Allen has been a great addition to helping my small business! She is kind, responsive and very quick! I have enjoyed working with her and look forward to learning from her!!! Thank you, Ellen!"
"Ellen was able to teach me QuickBooks with no prior bookkeeping knowledge. She is very pleasant and extremely knowledgeable to work with. She has been such a godsend, this is the first tax season and she has been able to go back to the beginning and help me get set up correctly. I highly recommend Ellen if you want a job done right!
"What a knowledgeable person she is.. As a small business owner I am always on the run and busy 24/7 and she saves me so much time which means more money for my business. My Team Accounting is hands down the best money spent. Very understanding and not pushy..up to date with every QuickBooks out there!"
"When I started my business I was a rookie at navigating through QBO. And still not very good at it. Ellen has helped me keep my books clean and reconciles my bank statements every month. I started with her from the very beginning and she has taught me so much. She is always there to answer any questions and responds quickly. She is a true PRO at QBO and I would fully recommend her services."
"Prior to engaging Ellen, I maintained my own QB and it was a mess. I had trouble reconciling bank and credit card card statements. Balance sheet and income statements had errors. Ellen took time, analyzed areas that needed attention and walked me thru each item over phone. In the days that followed, she cleaned up the books and I was able to generate a clean statement and balance sheet. I strongly recommend Ellen for bookkeeping."
"Our business was never properly setup from the beginning. We contacted Ellen to help us fix about 5 years worth of our accounting issues. We are a small C corp business that needed professional help. We never could have made a better decision! Ellen helped us get our accounting in QuickBooks in order. She then transitioned us to QuickBooks Online ( QBO ) that we began using on Jan 1, 2018. This has been the best way for us to share information. Ellen can walk us through issues in real time. Before Ellen, our invoicing and estimating software was a stand-alone program. It was hard to know who owed us what. Now it's so easy to invoice, record, track and even take online payments. Since last fall Ellen has transformed and helped us truly understand our accounting issues. All small businesses need an Ellen on their team."
"Ellen is fantastic to work with and is vital for our small business. She helps us with our accounting/payroll and is readily available to answer questions. She is great at pointing out problems and potential risks/conflicts. She conveys solutions in a simple and clear manner. Our confidence in our business has increased since having Ellen as a collaborator/coach. She is patient and friendly. Highly recommended!"
"Ellen has been managing QuickBooks for my companies over the last four (4) years. As a CPA, she is extremely well versed in the latest IRS rules and regulations. Ellen's knowledge and experience has proven to be very beneficial to me and my businesses. Having over 20 employees and 1099 partners, inputting all of the associated Paychex transactions would be a nightmare – because of Ellen, we never have to worry. Ellen is very proactive and schedules monthly meetings to review the QuickBooks reports. Her deep understanding of QuickBooks has allowed me to manage and analyze my business in ways that were not possible before partnering with her. She recently transitioned all of my businesses to QBO (QuickBooks Online) which has made accessing important information more convenient. I would highly recommend ANY small business owner to utilize Ellen and her expertise. I am free to focus on what I do best. I am available for a more detailed reference if necessary."
"We have a small plumbing business and needed advice on QuickBooks and some other payroll, tax questions. Ellen was so easy to work with and was able to answer all of my questions. She followed up like she said she would and provided me with the information requested. I recommend Ellen for any small business and QuickBooks consulting advice."
"As someone who handles accounting functions for multiple entities each day, it takes a lot for me to trust someone else to assist in our bookkeeping. I completely trust Ellen Allen. From the moment I met her, it was obvious she was competent, professional and personable. Ellen Allen has demonstrated time and time again her competency with accounting and QuickBooks. Her knowledge has helped us streamline processes and overall saved our organization money through reducing inefficiencies. Your bookkeeper and adviser needs to be a team player with your organization. Ellen Allen has both the professional personable attributes to be a great addition to any team. I highly recommend Ellen Allen to assist with all your bookkeeping and QuickBooks needs. Ellen Allen has gone above and beyond for us and we truly value her advice and expertise."
"Ellen is great to work with. She is extremely responsive and trustworthy. Expectations are clearly defined before beginning, and she delivers on her commitments. I look forward to working with Ellen in the future."
"I never had the privilege to meet Ellen face to face, but speaking with her over the phone and via email could not have been more enjoyable! I needed help organizing my QuickBooks system for a restaurant my family owns, and Ellen made what could have been a very painful process, very easy and stress free. She even took it upon herself to familiarize herself with the restaurant business before all of our calls! Her cost is extremely reasonable and she was extremely professional at every point of contact. She was available whenever I needed her and was always prompt with her responses. I would recommend her services to anyone looking for some help using the online system. I am sad my time with her is over but feel very confident in the skills Ellen has given me to use the tool!
"Our experience with Mrs. Allen has been nothing short of exemplary. She was quick to respond to my request for information, prompt to set our first meeting and generally flexible with meeting dates and times. Her prices are more than reasonable and her knowledge and willingness to take time to explain things are invaluable. Due to the unique nature of our business there were a few issues that Mrs. Allen was unsure about at first glance, but she was forthright about her lack of knowledge in the area and more than willing to do research outside our meeting to insure that the next time we met she was well versed in the uncommon needs of our particular set up and she even helped me trouble shoot issues that may arise in the future so that our books can adapt to meet the unforeseen. I feel very fortunate that ProAdvisor led us to Ellen Allen and I even recommended her services to my parents for their small business accounting needs. Wonderful value and professionalism with a personal touch."
"Ellen helped our non-profit revise 14 months worth of QuickBooks data in preparation for financial audit, focusing on accuracy, completeness & accrual-basis accounting. She was very responsive and completed the work on a timely basis to give the Board an updated financial picture of the organization. Ellen worked with discretion during a period of staff turnover in the organization. She is professional, knowledgeable, and very pleasant to work with, even during a stressful time of transition. She continues to work with our organization on an ongoing basis, by providing monthly accounting & payroll services. Without any reservation, I highly recommend Ellen Allen."
"I contacted Ellen Allen because of the ProAdvisor listing. Since our initial discussion between what Ellen offers in terms of QB services and what I and my business needed, I have not looked back; I am highly pleased with my decision. Ellen was beneficial in helping to select the "best" QB platform, her knowledge in setting business entities up was and remains critical because she has a sound understanding of taxation. One of my initial business needs was to understand the basics of how QB works and Ellen is a good teacher, she shares her knowledge, she's willing to jump in and understand what I need at that moment. Ellen is capable of everything from getting data entered into the right categories to "seeing" how to solve my issues. As an end user of QB, I didn't understand how entries in one area impact and are tied to business related statements. It can be very complicated. Ellen can "see" these QB relationships. Ellen is also capable of unraveling and teasing out solutions to "not-so-easy-to-unravel" QB actions that I have taken. Ellen's knowledge of QB and her professionalism is invaluable. One of the most critical skills and abilities that Ellen brings is her willingness to find answers should she, on the off chance, now know the solution immediately. Ellen stays up to date on the QB changes, and so it's rare that she needs to look something up, but she will make the time to ensure that what she is recommending is the good/great solution. Ellen has been very responsive and flexible to my business needs and is an integral part of my business' success. She's part of my team."
"Ellen helped our Company with a much needed QuickBooks upgrade. She also worked to customize Company invoices & estimates, which benefit the customer with the information they receive. Ellen was flexible, easy to work with & very hands on! I would highly recommend her for any of your QuickBooks needs."
"Ellen has provided services to our company on an as needed basis. Her excellent knowledge of Accounting and QuickBooks and her willingness to be flexible with her schedule was exactly what our company needed as we transitioned through the startup phases of our business. The projects we perform have very tight deadlines and every project is unique. We needed a way to deal with fast paced requirements using QuickBooks which wasn't necessarily clear about how to make it fit our specific needs. With Ellen's expert help, we have things set up in a way that we're sure going forward will save us time, money and be easily scalable as we grow."
"Ellen has worked for Testerman Dental for the past 7 years as our primary business accountant. I have been very pleased with her services including but not limited to managing our general ledger, bank reconciliation, tax planning and payroll. Ellen is very trustworthy handling our financial records and comes highly recommended."
"Ellen has done our bookkeeping for many years. She is detail oriented and cares about making sure everything is done correctly. I highly recommend her services."
Call or email us today.
Let's see what we can do to help you.